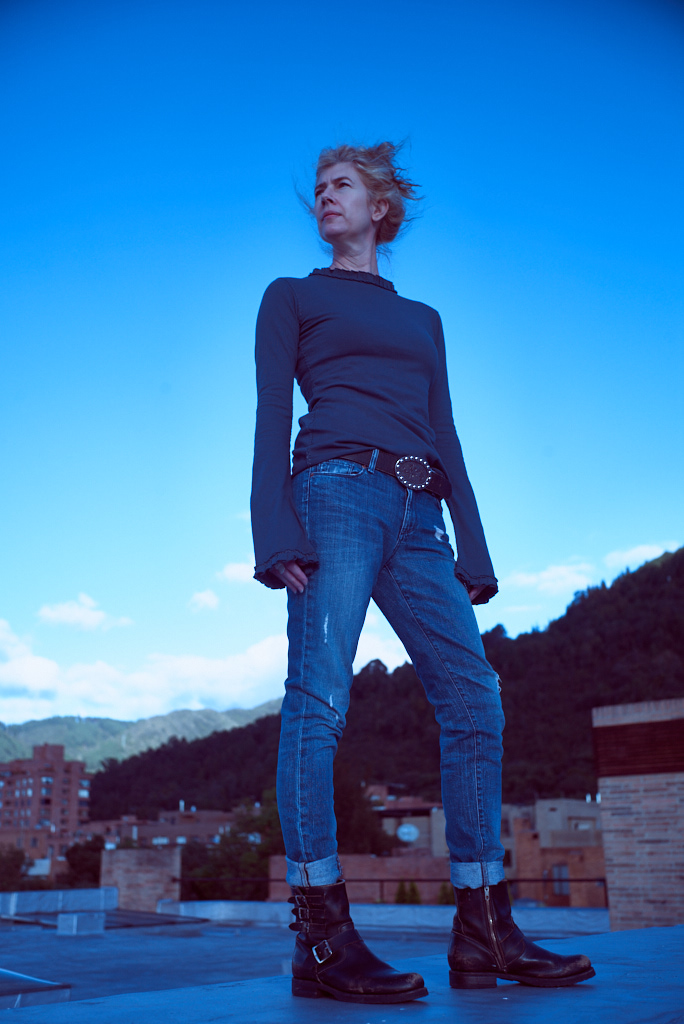 As human beings, we are so fortunate to have many ways to express ourselves. We can talk, write, scream, make faces, sing, paint, perform,…and we can dress. I've never seen fashion as something frivolous. Instead I regard it as a potent way to let people know who we are or who we want to be or maybe most importantly how we want to be treated. Because of that basic belief, I take care in what I put on every day. And oftentimes what I'm wearing may seem to be at odds with what I'm feeling. Let me explain. At the moments that I'm feeling vulnerable or scared, I'm likely to dress like I'm wearing armor. Biker boots, black leather jacket, and lots of heavy jewelry. It's only when I'm my most confident self, that I can wear something soft and feminine. Because I know that if I present myself to the world in frills and ruffles (which I love by the way), I had better be ready to back that up with lots of self assurance and a belief in my own power and strength. Otherwise I'm going to get steamrolled.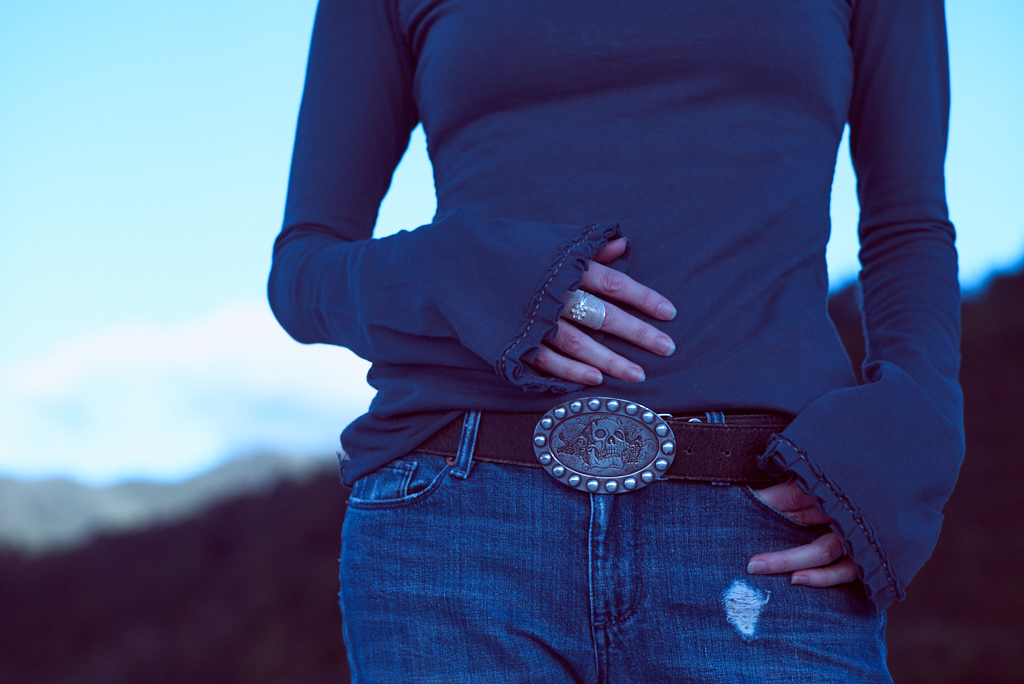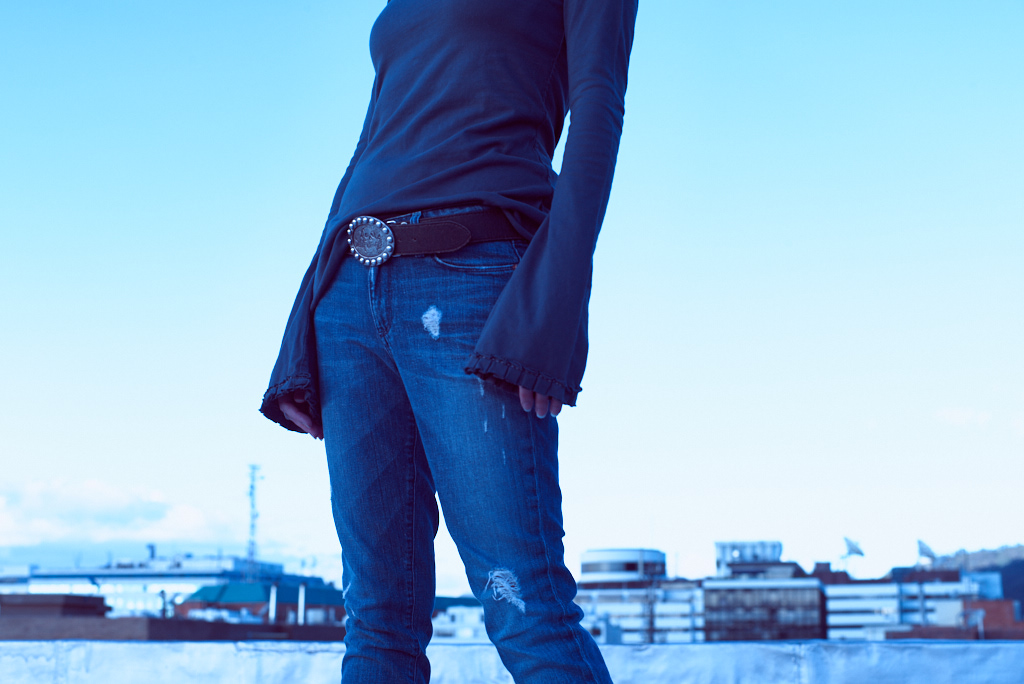 There are days that I feel so good that I can go head to toe "pretty" and not worry that the world is going to eat me up. But on most days, if you were to run into me, there would be at least one element of "tough" in my outfit. It's because I DON'T feel tough that I have it on. If I'm not feeling powerful enough to hold boundaries, I'll let my clothes do the talking for me.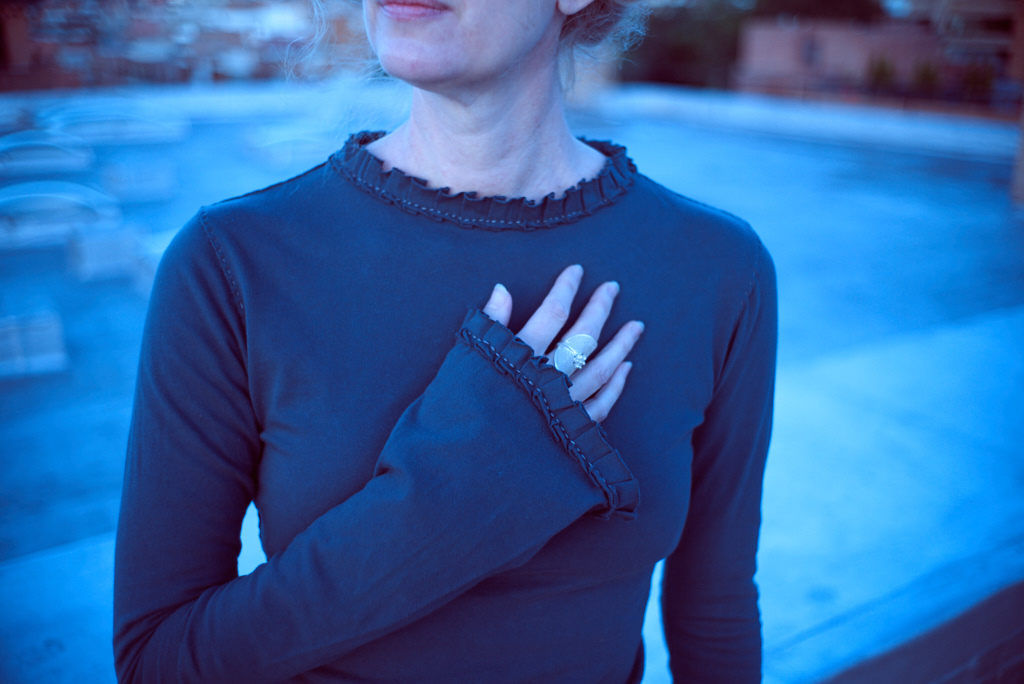 And that's what was going through my mind when I designed this t-shirt. I hadn't been planning on designing or making a t-shirt, but I came across a photograph of Johnny Rotten in all his Sex Pistols glory and I was so struck by his attitude and the attitude of the t-shirt he had on. I knew that I had to make something for myself that conveyed that message.
Now you may be wondering what I have in common with a 70s British Punk. Haven't we all felt, at one time or another, anger at the status quo? Right now, I'm pretty damn mad at the way women are treated in this country and around the world. And as a survivor myself, I'm frustrated that sexual assault is treated as a non-issue. So, I'm wearing clothes to meet 2017 head on. Because going into the new year does not mean that we have a clean slate. We bring all of the experiences and lessons of 2016 with us. And that's a very good thing because we will need all of it to be the agents of the positive change that we so desperately need. So pull out whatever you have in your closet that makes you feel powerful and get dressed! We've got work to do.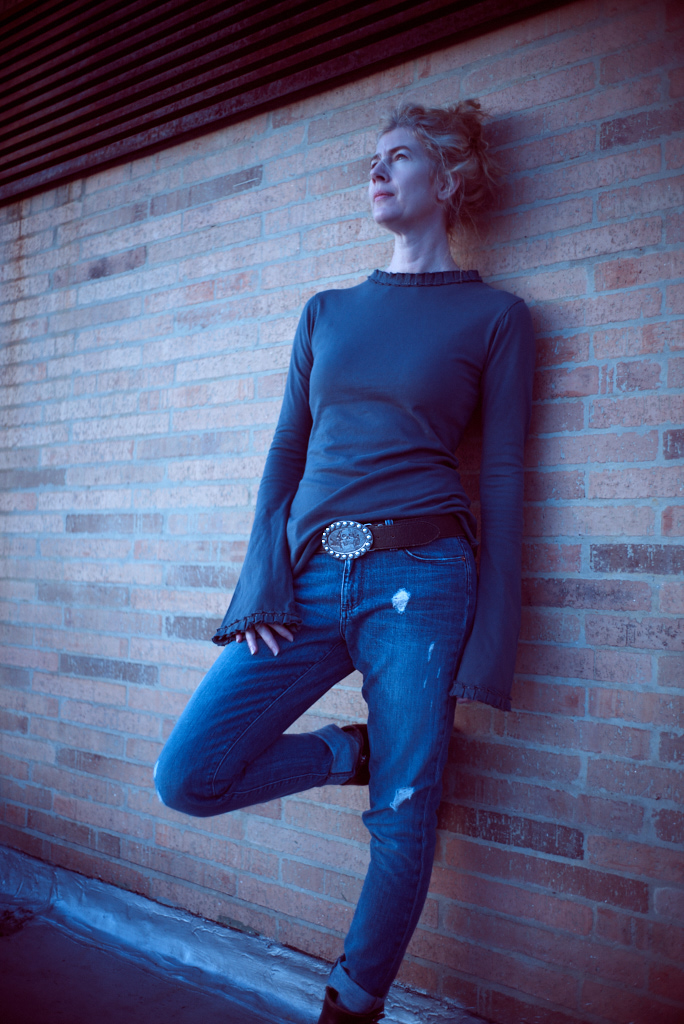 Self Drafted T-Shirt, Hand Sewn
Fabric, Alabama Chanin Organic Jersey in Twilight
Photographs by Santiago Vanegas
Location, Bogotá, Colombia